New Tumblr
Cassette Noir. Won't be a music blog but it will have a good amount of music on it.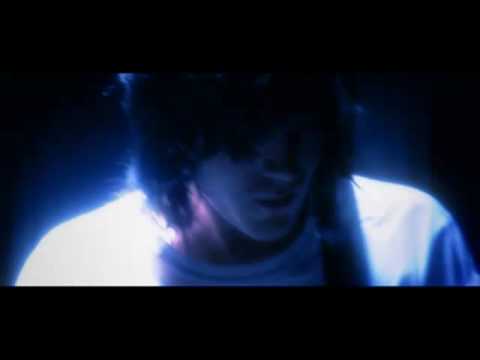 Watch
Los Campesinos! - The Sea is a Good Place to Think of the Future (Download)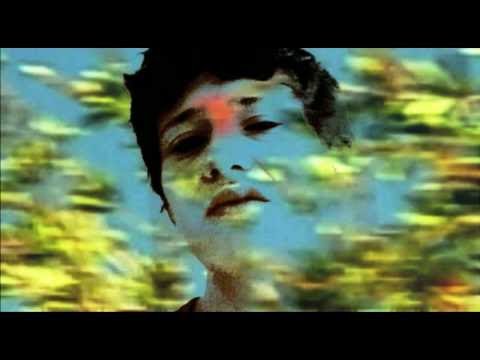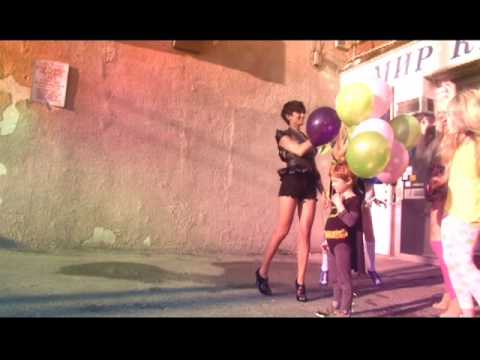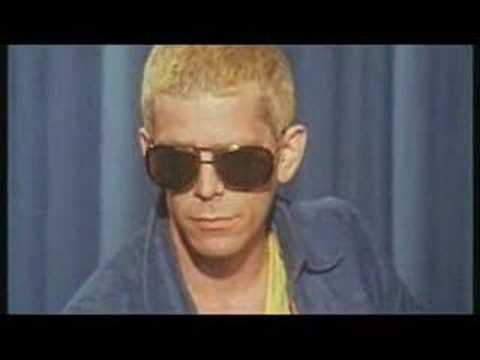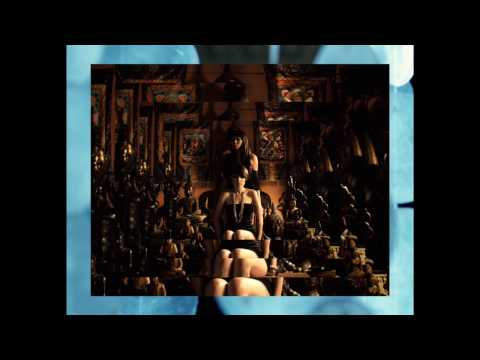 Crystals
Behold the Crystal (Antlers | Stilts | Fighters | Castles). All are good. Give them a listen (although I should hope you already know CC). ♫ Crystal Antlers - Tentacles ♫ Crystal Stilts - Crystal Stilts ♫ Crystal Fighters - Xtatic Truth (Xtra Loud Mix) ♫ Crystal Castles - XXZXCUZX Me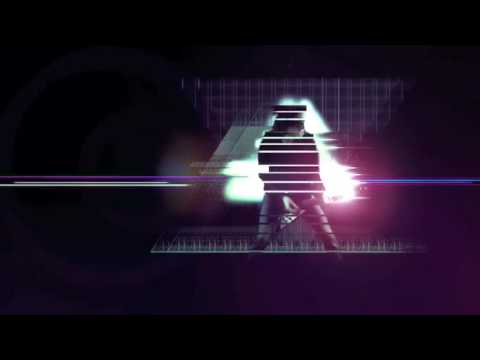 Florescent Native American
I don't really know why I didn't like Neon Indian at first. I think I heard Should Have Taken Acid With You a long time ago and thought meh. Well after listening to it again a few days ago, I discovered how much I love them. I may or may not have downloaded the leak of their debut album, Psychic Chasms, (Okay, so I did) which I would say is amazing if I had listened to it (it is and...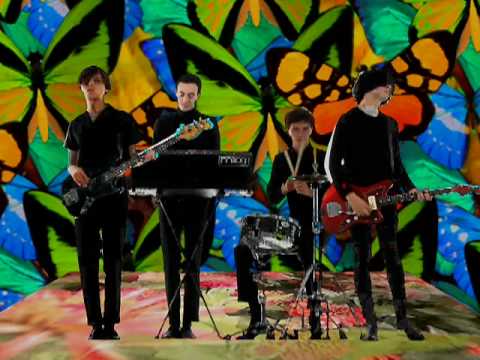 Amazing Baby
Amazing Baby - Headdress Warning: Video is slightly NSFW. Amazing Baby is a great Indie Rock group with some Psychedelic Rock influences. The combination of strings with everything else make the album sound epic in some places. Anyway listen to these songs and if you like them, consider buying their debut album, Rewild. ♫ Amazing Baby - Bayonets
Watch
Just found this over at IHEARTCOMIX!, The Big Pink just came out with a video for their song Dominos. They're a British Indie Rock band with some Post Punk and maybe some Shoegaze thrown in. If you like them then totally check out the awesome random photography they collected on their myspace and you can download Dominos from their site but since I'm nice I'll put it up here too....
Io Echo
You'd think that for a band who were featured in a commercial they'd be more popular but sadly this is not the case. You probably heard Io Echo's song Doorway in that Palm Pre commercial. The song isn't just notable for that, it's great. Take a listen and if you like it give them some myspace love and buy a few of their tracks (Addicted is also a great song). ♫ Io...
Owl City
I don't know why I neglected Owl City for so long. They basically sound like The Postal Service + generic feel-good electropop band from 2005 which may or may not be a good thing. The vocals are actually so similar I had to check to make sure that this wasn't a new DCFC side project. Anyways check this out, it's decent and it will probably give you a boner if you like The...
The Killer Is You
Just a quick post about a discovery I made a while ago. Mobile made a great cover of Smashing Pumpkin's song, The Killer. It reminds me of something that would be on GTAIV's Radio Broker. Anyways give this a listen, it's Alt. Rock gold. ♫ Mobile - The Killer
Do the Bebop
While I was gone I watched all of Cowboy Bebop along with Elfin Lied and Neon Genesis Evangelion. All three were amazing but Cowboy Bebop had the best music due to the amazing soundtrack done by The Seatbelts and composed by Yoko Kanno. The soundtrack for the show is very diverse, every episode had a different musical theme or style. Tank!, the opening song for Cowboy Bebop has to be one of the...
Black Moth Super Rainbow
Yesterday SSSSound! posted about a band called Black Moth Super Rainbow. The band (besides having a kickass name) sound like what would happen if The Flaming Lips did shrooms the backwoods of Pennsylvania (where Black Moth Super Rainbow originated). I thought I'd post Gold Splatter here too as it's just the best example of their sound (and is free of MP3 artifacts unlike the version...
White Lies
White Lies have been a favorite of mine for a while. They are a Post Punk band in similar vein as the classic Joy Division and Echo & The Bunnymen and the more recent Interpol. Yet they've infused the style with some Killers-esque synth and alt rock sensibilities. After listening to the album for a while I'd highly recommend it to anyone looking for some classic Post Punk or some...
HEALTH
HEALTH, who you may know from their release with Crystal Castles, have released their first single from their new album, Get Color. Die Slow layers it's great rythmic noise rock with vocals from another world. It's a bit more musically complex than their previous offerings. Not to say their old stuff is bad. I gave their self titled album a listen and I'm addicted. I've...
Behind the Times
While I was away the Blogosphere(TM) kept on turning. This will be old new to music blog adventurers but for everyone else here's a few highlights. ♫ Noah and the Whale - Blue Skies (The Twelves Remix) ♫ Lost Valentinos - Theif (Shinichi Osawa Remix) ♫ Holy Ghost! - I Will Come Back
Death Metal Disco Scene
With so many amazing remixes I really wondered how Death Metal Disco Scene's solo stuff would sound. Well they released their first single, 21, while I was away and now that I've had a chance to listen to it, I'm in awe. 21 begins with some vocals reminiscent of AC\DC's Let There Be Rock. The whole song shows off it's Rock roots while being based firmly in Pop with...
Dragonette vs. John Travolta
Dragonette has a new song from their upcoming album called, Gone Too Far. The song its self has a kind of country twang to it which would usually annoy me but the rest of the song is great. Although I had to listen to it a few times before I liked it. Oh and that mashup video is hilarious. I love Travolta banging that guy's head against the ground to the beat. Also here's a...
What Did They Steal?
I feel bad that I left this sit in my inbox so long as this is the best song by Gentlemen Thieves so far. Their new track, G.O.D., sounds more elecrohouse-ish then their previous efforts. I'm glad to see their sound evolve into this great track. If you haven't checked out Gentlemen Thieves yet then you must give this song a listen. ♫ Gentlemen Thieves - G.O.D.
Vanity Vertigo is Back
Ah, I'm finally back. Some personal issues sucked up a good two months of my life but now I'm over all of that. With the revival of the site comes the new theme and a change in focus. I'd like to get into posting a more eclectic assortment of music. There'll be something here for everyone. In the mean time here's a favorite of mine from my leave of absence. Crystal...
A Jagged Gorgeous Winter
A Jagged Gorgeous Winter is the first video from The Main Drag, a band made up of five Harmonix employees. If you've ever played Rock Band 2 then you've probably heard this song. Anyways check out the awesome Calvin and Hobbes themed video and if you like it I'd snuggest picking up their newest album, Yours as Fast as Mine. ♫ The Main Drag - A Jagged Gorgeous Winter ps....
Teachers: Jimi Hendrix
Jimi Hendrix is considered by many to be on of the best guitarists of all time, which I think to be true. While we can see this in many of his songs I think the best example is his amazing cover of All Along the Watchtower, originally by Bob Dylan. Hendrix's version of the song actually became much more popular than the original, reaching number five on the British charts when the single...
Lazy Video Post: Pearl's Dream
Little Boots Knows How To Use Her Hands...
I've been looking forward to this for quite a while. Little Boots's debut album, Hands, comes out (in the UK) on the 8th. You can preorder it on iTunes and Amazon and pretend you live in the UK (unless you really do live in the UK… silly regional releases). For us who live in the US we'll have the Illuminations EP with no word on when Hands will come out officially over...
Fixin to Thrill Remixed
From our inbox comes this great remix of Dragonette's new single Fixin To Thrill from Automatic Panic and DJ Cat NYC, the same people who did that awesome Poker Face remix I posted about. The remix sounds great and is well worth a listen. Oh and if you happen to be in NYC on the 16 or Toronto on the 18 go see Dragonette live at the The Mercury Lounge and Koolhaus respectively. I'll...
Lazy Video Post: Heads Will Roll
Voice of Treason
As Too Many Sebastians pointed out, Le Castle Vania has released a sampler CD entitled Voice of Treason. The release features some of Le Castle Vania's best material in a neat little package, all 320kbs mp3s. The CD has been given out for free at his show and he's made it available for download from his site. Download: Official Download, Mediafire Mirror 01 Grum - Go Back (Le...
Priors
I never really gave Priors a chance before they appeared in my inbox. I saw them at a few blogs but I didn't really think they sounded that interesting. That being said Priors is the best French House I've heard in a very long time. Priors is made up of Raw Man who takes the helm on this track and Yann Destal handling the vocals. It looks like this song, What You Need, is going to get...
Remix Roundup Two
I've been a bit behind in blogging recently but that's nothing new. So I've been holding this post up for a while but I'll just get this over and done with. Anyways here's four new(ish) remixes and one classic. All of these are current favorites of mine so give them a listen. ♫ Passion Pit - The Reeling (Calvin Harris Remix) ♫ Phoenix - Lisztomania (Holy Ghost! Love...
Me Versus You Single Out Now
You Love Her Coz She's Dead's new single, Me Versus You, is finally available. After many set backs with the production of the vinyl they've released it (without the two remixes) on iTunes, Amazon, and possibly others (although not Beatport). Anyways I've loved this song after hearing the demo on their MySpace. I highly suggust you give this a listen. ♫ You Love Her Coz...
To Hell With Gravity
Just A Band return with their newest EP, To Hell With Gravity. Back in Febuary (wow it's been four months now) I posted about their two great EPs which are still well worth listen. In terms of style it drops their party-ish feel for a epic Justice-ish style. The track, To Hell With Gravity, for kicks so much ass that it's not even funny while the other track, In Anima Vili, is a bit...
Lazy Video Reblog: 1901
Do You Want to See Little Boot's Bra?
Okay you don't really get to see but Little Boot's song, Meddle, was featured in this Victoria Secret ad. So does Meddle make you want to buy bras? Or are the merits of having a bra that you can configure 7 different ways enough? The world may never know… Anyways here's another song from Little Boot's upcoming album, Hands: ♫ Little Boots - Mathematics ps. I...
Can I Feel Your Peaches?
So I finally gave Peaches new album, I Feel Cream, a listen. It came out May 4 (appropriately a year ago in blog time). I've always had mixed feelings about Peaches. I've listened to her older stuff and I wasn't really a fan. But this new album is great. But that also probably has something to do with the fact that it was produced by members of Soulwax, Simian Mobile Disco, and...
Fixin to Thrill
Dragonette is back with their first single from their new album, Fixin to Thrill. The track with the same name is slated for a commercial release later this month. The track is much heavier than their previous releases and it sounds great. ps. I really hope that's not the final album artwork. It looks like something I would have made in Photoshop five years ago. ♫ Dragonette - Fixin to...
Teachers: Roxy Music
So here's a band that actually is in Soulwax's song, Teachers: Roxy Music. The track I'm going to talk about is the amazing Virginia Plain which happens to be their first single. And for a track that was released in 1972 its synth parts hold up remarkably well today. This song and the rest of Roxy Music's debut album played a role in popularizing electronic music and the...
Where's Your Manners?
Can this be old if the album isn't even out yet? Oh well, anyways I just gave Manners by Passion Pit a listen and I'm in awe. It's a serious contender for my best album of 2009 spot. Passion Pit was on my list of "bands I've been meaning to check out and never got around to because I forgot". And now that I've listened to the album a few times and heard...
Teachers: The Rolling Stones
Musical diversity is good for you and getting your musical education is even better. I'm going to make Teachers a new segment here and showcase a memorable, meaningful, or influential track for each artist that I think deserves some recognition. The track in the spotlight here is Gimme Shelter by The Rolling Stones. While not as well known as some of their other tracks like Paint it Black...
Little Boots Little Bonus
I just thought I'd share the original mix of Little Boot's great track New In Town since it's basically impossible to find. Anyways give the video a peak here. Also keep an eye out for the single coming out May 25 and for Little Boots upcoming album, Hands. ♫ Little Boots - New In Town
ZOMBIES! / Back Up in This
Designer Drugs have released their new ZOMBIES! / Back Up In This EP which you can pick up here. It includes more goodies than the original Zombies EP including remixes from Le Castle Vania and many others. I highly recommend you pick this one up. ♫ Designer Drugs - ZOMBIES! ♫ Designer Drugs - Back Up in This (Le Castle Vania Remix) Oh and here's a bonus remix of ZOMBIES! from Hot Pink...
Cryptonite's Gentle Giant
Today Cryptonites released a bootleg remix of Gentle Giant off of Tiga's great new album, Ciao!. This remix is simply killer, I'd say the best remix by them so far. By the way I suggest you buy Ciao! off of Beatport (it's worth it). I've been listening to it a lot and it's great. Also check out Cryptonite's great Hand of God EP which you can buy here. ♫ Tiga...
New In Town Video
Today Little Boots released her video for New In Town which also happens to be her first official music video. Overall I love the video and the song, I'm just waiting for an official release of this track (keep an eye out, the single comes out on May 25th). In addition to that, her new album is up for pre-order on iTunes right now and includes 30 second clips of every song. If I had...